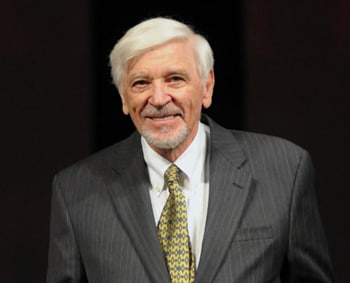 Ronald Goldman, PhD
Ronald Goldman, PhD, was highly visible in the profession of speech-language pathology and audiology for over 40 years. As a university professor, he was active as a teacher, clinician, researcher, and administrator. Dr. Goldman earned his MS and PhD degrees in Speech and Hearing from the University of Pittsburgh. He later served as a professor at Tulane University, Vanderbilt University, and the University of Alabama at Birmingham. He was the director of speech-language pathology as well as the training director of a large interdisciplinary training program at the Sparks Center for Developmental and Learning Disorders. He was named professor emeritus in the school's Department of Biocommunication in 1995.
As a scholar, Dr. Goldman has published numerous research articles on auditory processing, articulation, and fluency disorders. He was one of the first to foresee the need for and then develop assessment procedures and remedial programs that could be employed with very young children. His standardized diagnostic tests and training programs are used widely by speech-language pathologists and special educators. The tests and programs developed by Dr. Goldman include the Goldman-Fristoe-Woodcock Test of Auditory Discrimination, Goldman-Fristoe-Woodcock Auditory Skills Test Battery, Goldman-Lynch Sounds and Symbols Development Kit, Listening to the World and Auditory Skills Assessment (ASA). The Goldman-Fristoe Test of Articulation is one of the most frequently employed diagnostic procedures used by speech-language pathologists in the United States.
Dr. Goldman was directly involved with numerous national and state professional associations throughout his career. He served on many committees and boards for the American Speech-Language-Hearing Association (ASHA), the Council for Exceptional Children (CEC), the American Speech-Language-Hearing Foundation (ASHF), the Louisiana Speech and Hearing Association, and the Speech and Hearing Association of Alabama (SHAA). He was president of the Tennessee Speech and Hearing Association, vice president for planning for ASHA, and the president of ASHF. He was also active as an associate editor for such publications as Topics in Language, Exceptional Children, Journal of Childhood Communication Disorders, and Journal of Language Disorders and Rehabilitation. For many years he served on numerous review boards for the National Institutes of Health, the Department of Education, and other federal agencies.
Dr. Goldman was honored by numerous national and state associations for his clinical, teaching, and research contributions. SHAA presented him with their Distinguished Achievement Award for Outstanding Contributions in the Development of Innovative Clinical Procedures. ASHA awarded him fellowship status and later gave him their highest award, the Honors of the Association, for which the recipient's achievements must be "of such excellence that they have enhanced or altered the course of our profession" (ASHA bylaws).
Dr. Ronald Goldman passed away on August 18, 2015, one month before the GFTA-3 was published. We here at Pearson count ourselves as fortunate to have had the opportunity to work with Dr. Goldman — he was a warm and gracious mentor and friend, and he will be missed by all of us who had the pleasure of working with him.