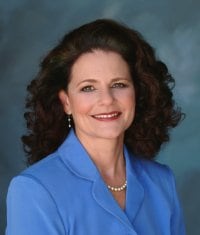 Lucy J. Miller, PhD, OTR
Lucy Jane Miller, PhD, OTR, is the founder and executive director of the nonprofit SPD (Sensory Processing Disorder) Foundation and of STAR (Sensory Therapies And Research Center), a treatment clinic co-located with the Foundation south of Denver in Colorado.
Dr. Miller has been treating, researching, analyzing, and explaining SPD to other scientists, professionals, and parents for more than 30 years. Studies by Dr. Miller and her colleagues have helped bring SPD widespread recognition, and her work with families has improved countless lives. Thanks specifically to Dr. Miller's mobilization of the research community, SPD now appears in two diagnostic manuals (the ICDL's Diagnostic Manual for Infancy and Early Childhood and The Diagnostic Classification: Zero to Three) and is under consideration for recognition in the 2012 revision of the Diagnostic and Statistical Manual (DSM). Dr. Miller was awarded an NIH career award to investigate SPD in children. She has developed nine nationally standardized assessments in use worldwide to assess and diagnose developmental disorders and delays:
Leiter International Performance Scale Revised
Miller Assessment for Preschoolers (MAP)
J-MAP (the Japanese equivalent of MAP)
FirstSTEP
Primer Paso (the Spanish equivalent of FirstSTEP)
Toddler and Infant Motor Evaluation
Short Sensory Profile
Miller Function and Participation Scale (M-FUN)
Stoelting Brief Intelligence Test (SBIT)
An occupational therapist and research scientist, Dr. Miller is a professor of pediatrics at Rocky Mountain University and an associate clinical professor in the departments of rehabilitation medicine and pediatrics at the University of Colorado Denver. She has authored more than 50 peer-reviewed articles and chapters as well as Sensational Kids: Hope and Help for Children with Sensory Processing Disorder, the definitive book on SPD for parents and professionals. Dr. Miller obtained her bachelor of science degree in psychology from Lewis and Clark College in Portland, Oregon, the master of science degree in occupational therapy from Boston University, and a doctorate in special education with an educational research emphasis from the University of Denver.
In 2005, Dr. Miller received the Award of Merit from the American Occupational Therapy Association, the highest award in the profession. The following year, received the Martin Luther King Jr. Humanitarian Award from the state of Colorado for her lifetime commitment to children with special needs. Her work has been featured on ABC News 20-20, The Today Show, The Early Show, the New York Times, TIME Magazine, and in numerous other national and regional broadcasts and publications.