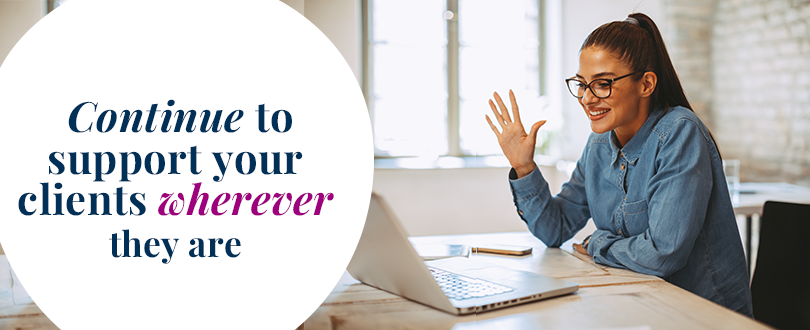 As a leader in clinical assessment, we're committed to providing you with a range of assessment platform options so you can support your clients in the most appropriate way, wherever you or they are.
Our Q-global platform and our assessments on Coviu will provide you with more flexibility and administration choices so you can continue to assess your clients when in-person sessions are not practical or feasible.
We've put together all the essential information, tools, and resources on telehealth into one handy booklet.

---



New digital resources are now available on Q-global!

Secure and reliable, our Q-global platform helps clinicians quickly and efficiently organise examinee information, generate scores and produce accurate, comprehensive reports.

We have a vast range of our assessments available on the Q-global platform.

Click here to purchase your digital resources.




We've partnered with Coviu, a telehealth platform, to help you set up your very own virtual and secure practice so that you can continue to support your clients anywhere, at a time that suits you both, in the comforts of your homes.

Currently, we have the CELF-5 A&NZ, WISC-V A&NZ, and WAIS-IV A&NZ stimulus books available on Coviu.
Important telehealth/telehealth guidelines by product

To help you administer our top assessments via Telehealth, we've created best practice guidelines to effectively assess your clients. Below are a few of the most used assessments in Australia and New Zealand.

For additional telehealth guidelines for our assessments
please go onto our US clinical website

Please note that if you would like to make a product purchase,
you will need to loop back to our Australia/New Zealand website.

Disinfecting test materials and using Personal Protective Equipment (PPE) during assessments

When face to face assessments are necessary, it's vital that you disinfect your test materials and you and your clients are using PPE, if required.

We've created practical tips and considerations you should take to safely administer assessments during these unprecedented times.

Disinfecting test materials

A guide on using Personal Protective Equipment (PPE) in Assessment

Additional resources

Examiner assessment checklist for school practitioners

Examiner assessment checklist for clinical practitioners
Talk to us

As always, we're here to help.

Webinars

Learn how to implement telehealth to your practice with our webinars presented by our clinicians as well as experts in the industry.